When preparing a design for HTML conversion, it is very easy to make various mistakes in the structure of layers, which subsequently either lead to unexpected results or prevent the algorithms from correctly interpreting the structure of PSD file. For example, these are errors like:
Non logical layers grouping. I.e. such a grouping which does not allow dividing layers into a grid of rows and columns.
Using non web safe fonts (such as Myriad Pro – Photoshop's default font which cannot be used without a license).
Our automated PSD to HTML conversion service is able to give several dozens of such warnings. But it is better to see them once than read a hundred times.  That's why now service creates an additional screenshot which visualizes most important warnings.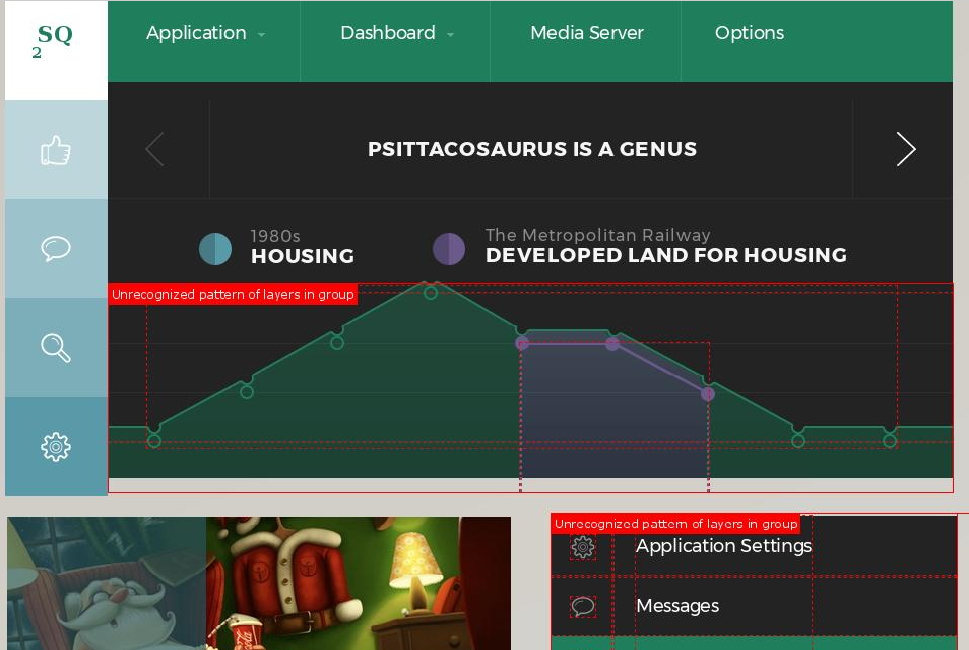 This helps to correctly prepare a PSD design, without spending a lot of time on trial and error.

We continue to visualize new warnings. If you think that some important warnings are missing, please let us know via feedback.